Image Analysis Process
Image analysis is performed as a distinct, asynchronous, and scheduled task driven by queues that analyzer workers periodically poll. Image records have a small state-machine as follows: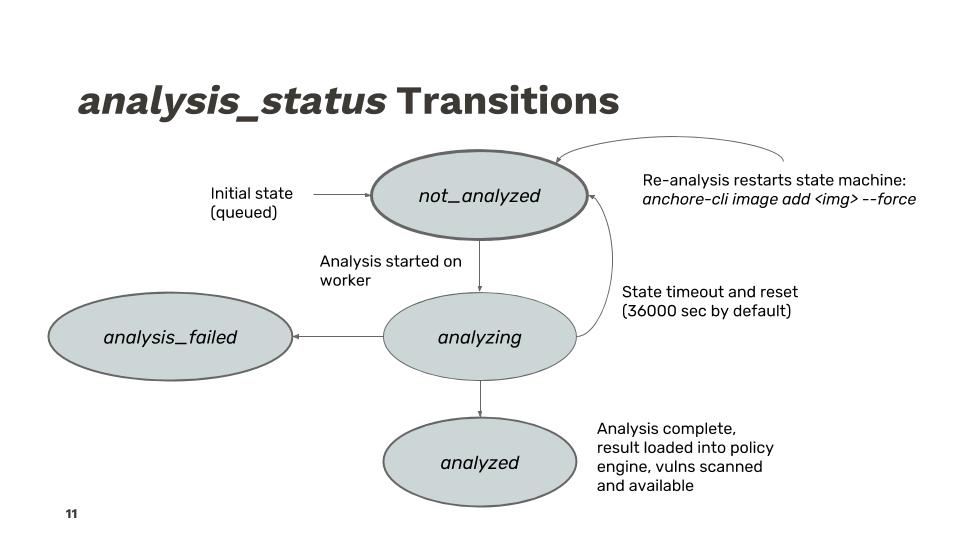 The analysis process is composed of several steps and utilizes several system components. The, basic flow of that task is as follows: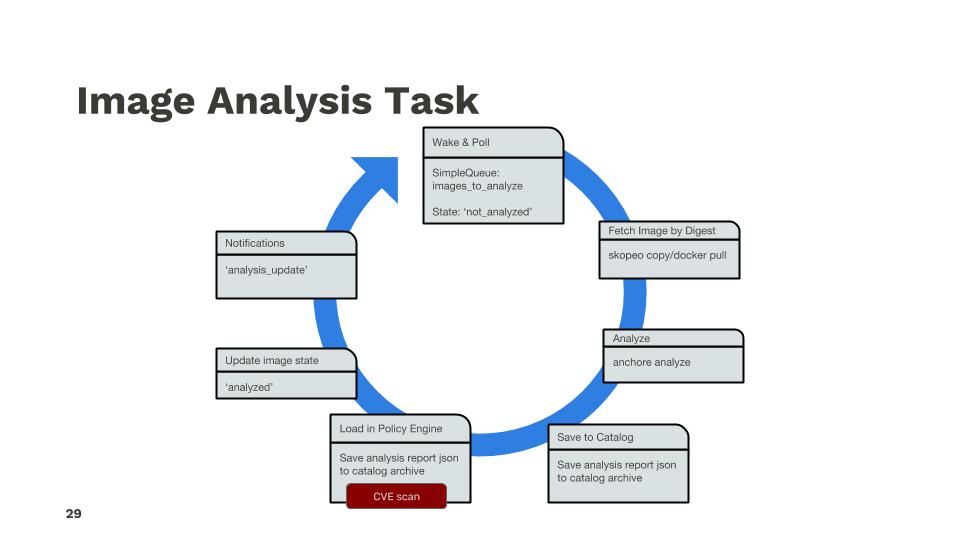 Adding more detail, the API call trace between services looks approximately like (somewhat simplified for ease of presentation):
Next Steps
Now let's get familiar with Watching Images and Tags with Anchore.
Feedback
Was this page helpful?
Glad to hear it! Please tell us how we can improve.
Sorry to hear that. Please tell us how we can improve.